Games with less material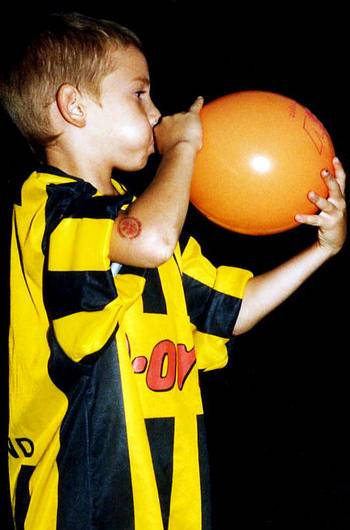 © www.games4youthgroups.com
Games with less material and fast prepared to start.
Games with little material, are those with no more than some balloons, or straws. It does not have to be a game where you need expensive materials. Some games come entirely without utensils, others might need a few, everyday objects, to play them. The advantage here is that the game preparation is easy and not as time-consuming. You do not need many materials to come up with some really exciting and varied games. The best example is the old catching game, something most likely, a game we all played in our childhood.
What can children learn through games with just a few materials?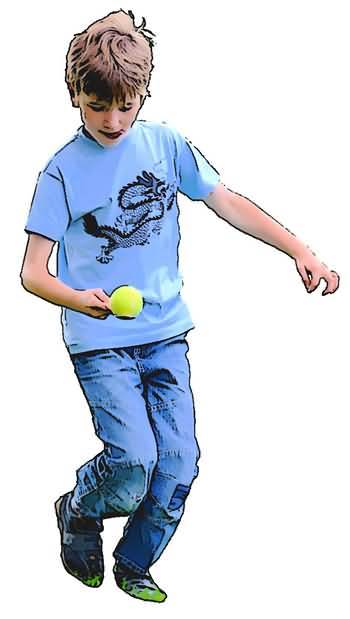 © www.games4youthgroups.com
We live in a society of abundance. If you look into any nursery, you are almost overwhelmed by the abundance of toys and items which already a very young child owns. Therefore, many children live in the assumption that games without a wealth of materials are virtually nothing worthwhile, or at least are not the really fun.
That is not the case, you will learn when looking at the games listed on this game site. All of them need none to only a few utensils. The advantages are obvious: Such games are perfect for large groups or for holiday- and children camps, where only limited material can be taken. Children will learn that you can have fun and be satisfied with only a few materials.
Another factor is that these days many parents do not have the financial resources to continually buy new toys, electrical appliances and other things for their children. Particularly for families with several children, this can be a real problem. If children learn not to live in material comfort, there will be no problems later in life in this respect. Indeed, it has been proven: people, who do with little in life, are usually more satisfied than those who that live in abundance.
---
Balloon games
For a funny gaming afternoon or evening – all it takes is no more than a few balloons - no matter whether it is a group evening or a birthday party. The advantage for the group leader or the organisers: just before the game starts, prepare the balloons and then together with everybody else you can think of different games. With balloons, you can vertically do anything. Among other all the typical ball games. Another advantage would be that balloons take up very little space in your toy box. Therefore, you can take the balloons everywhere the group goes. Without saying, balloons you can combine with any other game as well.
Games with a skateboard or scooter
If you want to keep a group of kids happy during a camp or just a normal group afternoon, you have constantly come up with creative and new gaming ideas. The best ideas, of course, are those which include equipment, which is already popular with young people. One of them is the skateboard. The thrill gets even better if they all bring their own skateboard and compare the different boards. However, it is up to the team leader to make sure that the games are always within the scope of the kids' skills so that no one will feel overwhelmed. An important criterion, therefore, is the age structure of the group. Whenever in doubt, the team leader should adjust the games to the skills of the youngest kids.
Sweet games
When you chose games, which involve candies, it is important that you have enough candies so that nobody has to miss out. The best thing of those games, of course, is that the kids can eat it all at the end. There are none whatsoever limits of the games the team leader can think up for his group. This could be a 1:1 race of several teams competing against each other. This could include games such as picking or collecting candies. For example, each group is assigned to a particular colour. Now, they are only allowed to collect candies in this colour.
Drinking straw games
Straws as well as any other kind of drinking straws take very little space in the toy box and therefore are easy to take with you to every excursion. They will loosen up the day. You can use the straws for the kids to suck up or blow different objects. This game have an additional educational effect, because the participants have to learn to control their breathing. Different coloured straws can be used as a substitute for Mikado sticks. Another fun game is, to use the straws to blow small paper balls into a goal.
[ © www.games4youthgroups.com ]