Games without winners or losers
Games without winners or losers are especially important to start a new group.
A question bears to be asked here: Does a game always have to be a competition as well? Meaning does there always have to be a winner and loser. It certainly does not. There are quite some games where there is no winner. That of course also means that there are no losers either. So, when are those games appropriated?

© www.games4youthgroups.com
There are many constellations and situations where it is necessary to organize a game without winners. For example, when groups just came together. To promote and strengthen the bond of the team members with one another, those are just some examples where games without winners and losers are the means of choice. Thus, the relationships in the group can develop independently and are not predetermined by who are winner or losers.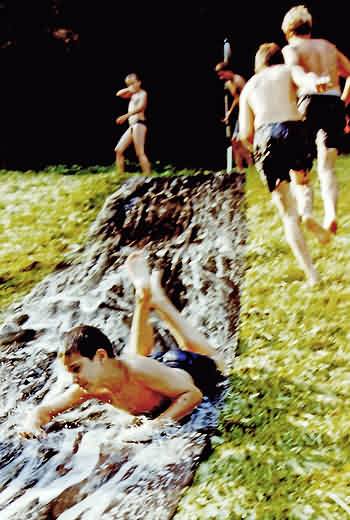 © www.games4youthgroups.com
Games are without a winner, are important to promote self-confidence in children and adolescents. Not everyone is physically and mentally capable of losing several times in a row. Games which have distinguished winners and losers might create unnecessary barriers between group members, which are often extremely hard to eliminate again. Also, there are several factors at play which cannot be directly influenced. Eg. the physical constitution of the individual participants.
Games without winners are primarily to bring enjoyment to the participants. They are particularly suitable for youth camps and outdoor fun in the summer when everyone is in good spirits and not willing to spoil the good mood. When selecting the suitable game, a few things should be considered. It is important to tailor the game always to the weakest participant so that he has a real chance to experience success. Of course, this team or participant does not need to be pointed out. It is sufficient if the group leader keeps track on it and makes the appropriate decisions by himself.
---
[ © www.games4youthgroups.com ]