Children's party or themed children's fete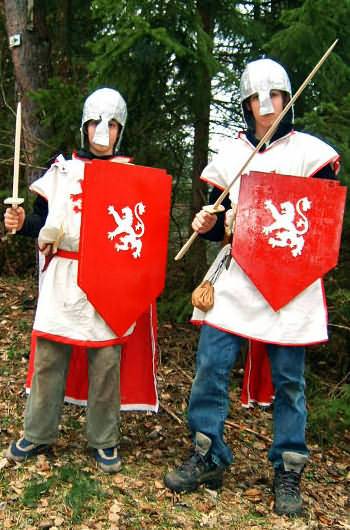 © www.games4youthgroups.com
Games for a Cowboys and Indians children's party, the Pirate Kids birthday, or the Knight Children's Festival are always high on the agenda when it comes to theme parties.
When you have chosen a particular theme for the children's party, invitation cards around this topic will give the occasion a nice polish. If you could get printed Kinder shirts fitting the theme that of course would be fantastic. Because already young children suffer from leisure stress the invitation, therefore, should be sent out promptly. If you do not want to buy invitations but still would like to work with the party theme, you can make them either yourself or get them done by a designer. Online orders seem to be particularly simple.
However, not only children love theme parties, at those particular occasions, adults too are often prepared to disguise. If this party is supposed to be particularly original, you could do it out in the sea. All you need is to charter a boat and have a captain's party afterwards. Pirates, Neptune, and mermaids even the motif of the Titanic can be implemented on a motor or houseboat. A celebration on a boat is something very special.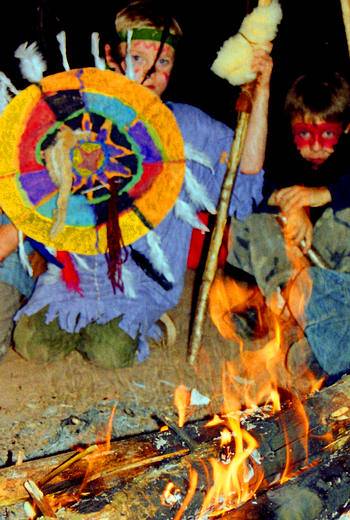 © www.games4youthgroups.com
What would be a party without games?
For generations, party games are enormously popular. No wonder: The participants are all in good spirits and in a festive mood - a few fun games do just the rest! After all, the party would get boring quickly if there was nothing else but music. Not everybody likes dancing. Party games can be very well organized with the usual utensils, those ones that can be found at any party. These are, for example, balloons, streamers, confetti and more. Always make sure that all the games include a relatively equal share of boys and girls. In addition, make sure that even the youngest and weakest among the participants can be involved easily so that no one feels left out.
Party games are fun, lighten the mood and offer variety and something new. Suitable are all the games that are action-packed and can be played in relatively short sequences. Ideally, each game should involve a lot of players. After all, you do not want half of the group watching the other half play.
[ © www.games4youthgroups.com ]