Outdoor Games | Forest Games | City Games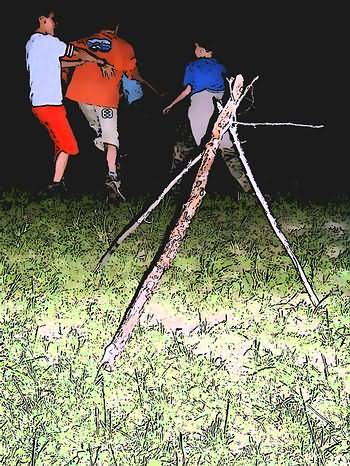 © www.games4youthgroups.com
Outdoor games in the woods or on a lawn are always popular. However the size of the group should be suitable or adapted to some of the terrain games or forest games. Sometimes the terrain and forest games which have the simplest rules are the ones which are most popular.
Important are not only the utensils you need for outdoor games but the right clothing as well.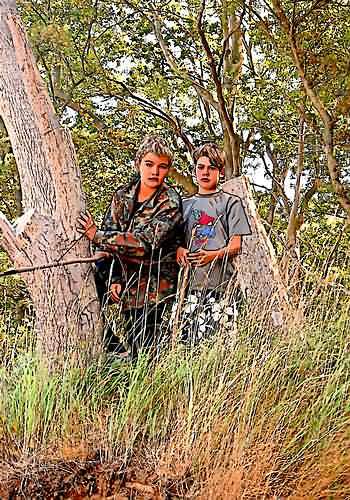 © www.games4youthgroups.com
When playing in the woods and fields, it can get a bit muddy. Wearing gum boots and weatherproof clothing it does not matter if the ground is a bit damp.
Why are outdoor- and forest games so popular?
Children love to play outdoors. There are no restrictions as you would experience in rooms, the gym or even in the classroom. In summer, it is particularly beautiful and way more fun to play outside, letting your imagination run free, then to sit in a stuffy room.
The advantages of outdoor and forest game are varied. There is no space restriction. Here you can play almost every game. With the young as well as older children. A good example, which you couldn't even play in a room is the well-known scavenger hunt. On different locations, different tasks have to be completed to eventually reach the desired goal. Such a scavenger hunt can take up even a vast terrain. The bigger the area, the greater the fun.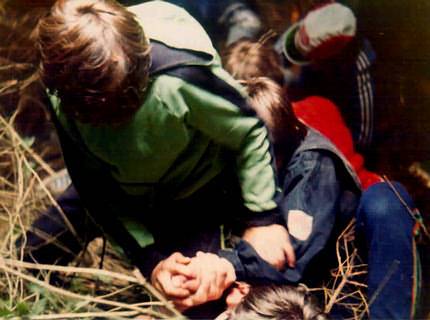 © www.games4youthgroups.com
The beautiful thing about outdoor and forest games is that the younger, as well as the older kids, can playfully learn about nature. There is a whole range of games where you can implement components of plants, trees or stones, etc. How about, for example, determining the correct tree by the shape of leaves? This is fun and holds an excellent learning experience without boring the children.
Outdoor games can also be arranged in autumn and winter. The participants will learn about the different seasons at first hand. Outdoor games, in general, promote good health – after all, exercising in fresh air is good for all of us. Exercise also ensures that the body can build up defenses again colds and other illnesses.
It is up to the youth worker to make sure that no child or young person is overwhelmed with any of those outdoor games. Romping around takes a lot of strength, therefore, ensure that each game is matched to the ability of the smallest or weakest child of the group. Also, make sure to take regular breaks and drink plenty of fluids.
[ © www.games4youthgroups.com ]