Toilet brush competitions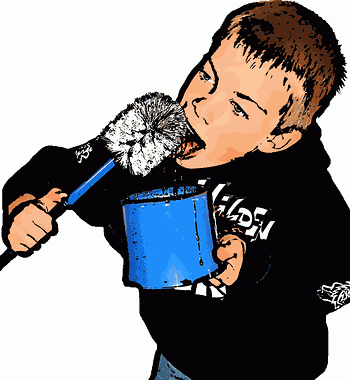 to lick a bowl of chocolate sauce with a toilet brush
© www.games4youthgroups.com
Basically, if you want to come up with some fun games, for the youth group or a party, all you need is ferreting through your kitchen and household items. Even with the seemingly absurd household items you can create many fun games. And one of these objects, which can be found in every home, is the toilet brush.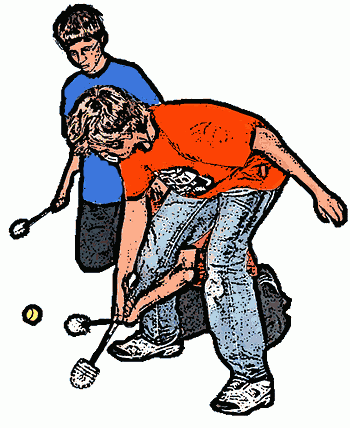 Play hockey with toilet brushes.
© www.games4youthgroups.com
However, using toilet brushes which have already been used to clean the inside of the toilet are not particularly hygienic. If you use toilet brushes for any games, just make sure they are unused. They are inexpensive, and you get them at any hardware-, plumbing-, or o DIY shop.
Ideally, for the following games, you will need four to eight toilet brushes.
---
Toilet-Brush Games
[ © www.games4youthgroups.com ]