Games stations for a children's fete
Finding suitable games for a game row during a children's fete, community fete or as competitive games for a station adventure game (scavenger hunt) is not so easy. The size of the group (individual or team game), the time available (time limit) and a point allocation rule per station which makes sense must be considered and known by all of the stations leaders. The station leaders must know all of the game rules. Good preparation of the stations is the best recipe for success.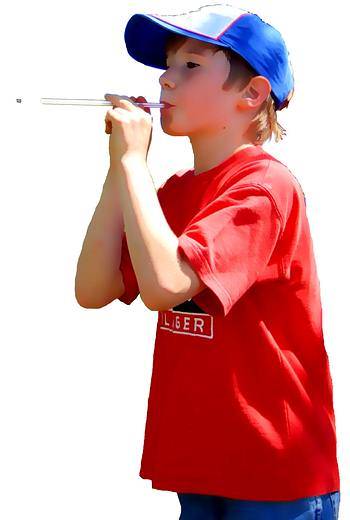 © www.games4youthgroups.com
Whoever is organizing a children's party has to think about appropriate games well in advance, no matter if it is a private children's birthday party is or a public street festival.
In addition, there are all kinds of games which are suitable for flea markets or for the entertainment at children's parties. Kids can learn how to hawking old toys and learn how to act in the role of small "merchants": What toys can they let go of? What price they can charge? Is it worth to deal? The earned money then can be re-invested into new toy cars or books at the next booth. However, parents too can save money here. For example, you can buy an inexpensive stroller, a crib or a child seat. In other words, everything which was already used in other families with other kids.
Station games for school parties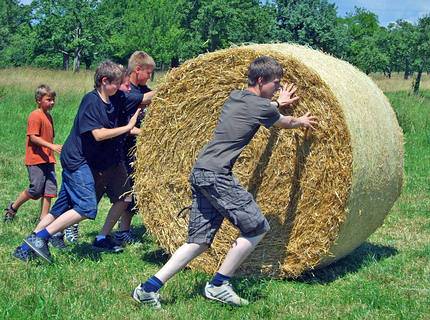 © www.games4youthgroups.com
Stations games are suitable for events where many participants are involved. They are therefore ideal for children's parties, group meetings, street festivals, celebrations and other events.
The most famous of all stations games is the scavenger hunt. Even today children love to play this game, and you can also modify in any way to fit the occasion. The aim is to complete tasks at each station and only then you can only find out where the next station of the game is. Who or which team finishes all station first, wins.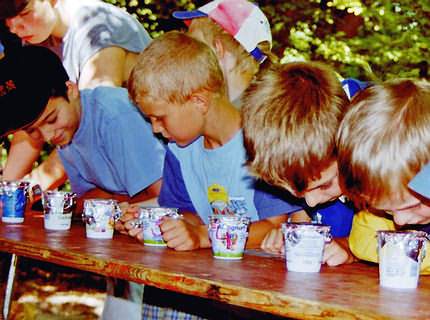 © www.games4youthgroups.com
The beauty of station games is that here no one is left behind. Even large groups of children can fully participate in such a games, where it is important to ensure that the stronger children support, the weaker and that groups are mixed accordingly so that each of them has the same chance of winning.
If there is not enough space for a scavenger hunt, a station game can be set up on the street, in a garden or the like. In this case, the stops are just a little bit closer to each other.
For example, an obstacle course can be set up in a way, so that at one station the kids have to climb over, at another to crawl under or to slide down. With a little imagination, the whole course can be quite exciting and challenging.
[ © www.games4youthgroups.com ]