Get Aquainted Games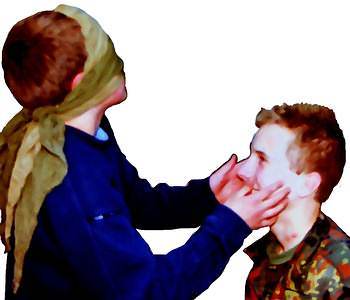 © www.games4youthgroups.com
Acquaintance games are always employed when a group must get to know each other at the beginning. This is usually the case at the beginning of a new group meeting or on the first evening of a children's or youth's camp.
The imagination knows no limits when it comes to that kind of games. The important thing is the goal: The members of the new group will be in various stages of knowing each other, of familiarizing one another. The other aim is to reduce inhibitions and to build a certain group dynamics.
A relaxing atmosphere is important, regardless what kind of team that is: The new trainee in a company has to get to know all employees just as a new child in Kindergarten has to meet his new playmates. Ultimately, you can encounter such "games" anywhere: Whether it is when you are applying for a job - when it comes to a group of people which have to work together to find solving strategies. (Comprehensive Group Methodology). Here are some ideas from the classic "Ball with a name" game to more complex imagination games similar to the talent shows in the style of 2009 pop stars.
For a group to harmonize and work together well, it is important that all individuals get to know each other as well as possible. And what is the easiest way to do so? Of course: Also with a game!
Suitable are all games where the children must say something about themselves. You can turn it into a quiz, which also challenges the memory of each individual. In this case, a player has to listen to the other, what he tells about himself and his life. Then questions are asked, which are to be answered by the listener.
However, games to get to know each other can be exciting and full of action. For example, various sports games are very well suited for this occasion. A classic is the "Ball with a name" game in which the players each throw a ball, thereby calling the name of the catcher out loud. Thus, the names of the other group members are learned playfully and the first barrier is broken.
But games to get to know each other are suitable not only for the first meeting but also to deepen relations within themselves. This is useful, for example, when a child- or youth group just recently was formed and wants to take some time off for a trip or a youth camp in the near future. With the appropriate games, you can ensure in advance that the participants better understand each other and form a perfect team later on the trip.
[ © www.games4youthgroups.com ]