Further games...
There are games which cannot be allocated to a specific group or which do not have enough game ideas to warrant a separate category.
Quizzes and other program ideas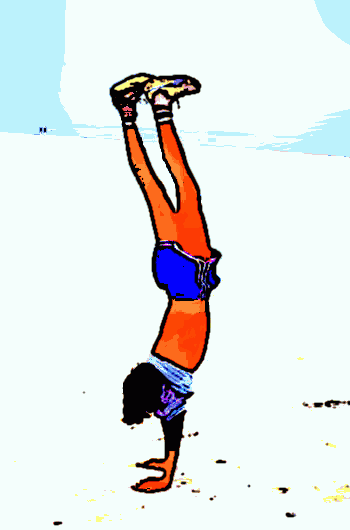 © www.games4youthgroups.com
The beautiful thing is: There is a limitless pool of existing games, new ideas, and modifications of known games so that you always can try something new. Here are a few more examples of other game ideas:
If you for any reason need to divide your group of children, you can do that already with a game. That makes the entire process more interesting, and no one needs to be disappointed for not getting in the desired group. The best games for this are games where you have random winners.
Also, those games do not have to be stressful, athletic and physically demanding. Relaxation games are also very popular among children and adolescents. They help the group as a whole to come down and get some rest after an action-packed day.

Quizzes are very popular and that they were long before the game "Who wants to be a Millionaire." You do not have to follow the classic question and answer scheme. There are many different variations of those games. How about the entire group comes up with their own quiz? Designed, just the way they want it.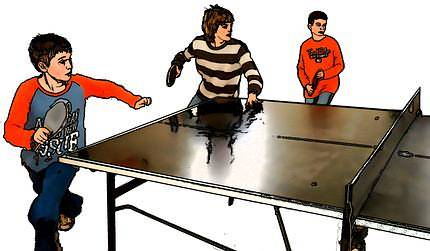 © www.games4youthgroups.com
Language games are particularly suitable for children and adolescents with spelling difficulties. They learn through the corresponding playful exercises to interpret and perceive the language better and most of all playfully. Besides language games are not as dull as they appear at first glance.

Games on the go are always a hit. Many parents know that: As soon as they get into the car to go on vacation, children will start to complain that they are bored. However, whenever you go on a group outing, a bus trip, etc. you should always think of a few games in advance.
This is only a small selection of various other games. There is nearly no situation in life where you could not come up with a game or two. Children will thank you for it. After all in this age, playing is half their life.
---
Quiz games
Fun and joke games
Miscellaneous games and program ideas
[ © www.games4youthgroups.com ]