Egg games for Easter Games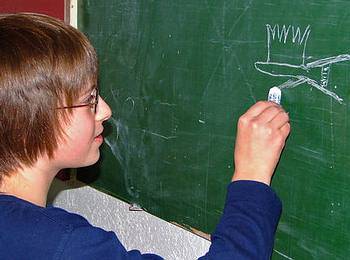 © www.games4youthgroups.com
Of course, for special occasions such as Christmas and Easter, there are suitable games available which could easily fill a group afternoon. Various possibilities arise, especially around Easter. The idea here is that you fill one afternoon before Easter with crafting Easter items and then, after Easter, you organise a gaming afternoon where all those items from the last week can be used.
Craft ideas for Easter
You have several options for a crafting afternoon. For example, all kids could work on an Easter nest. Consider, should that be one big nest for the group or does everyone work on his own little nest? All you need for this craft afternoon are several little baskets or boxes, a bit of artificial grass and a lot of phantasy. Of course, no Easter nest can do without proper decoration and most definitely, an Easter Bunny must not be missing.
As soon as the nests are finished, they kids can start with painting eggs and put them in the nest as well. Use only boiled eggs for this purpose. Alternatively, some eggs can be blown out, which then must be painted. However, that requires a bit of know-how, because egg shells are very fragile.
Game Ideas for Easter
Besides the classic Bavarian Easter games such as Egg pecking there are some other games you could fill an afternoon. If you play egg pecking after all, then two participants have a bright and colourful egg each and hit them against each other. The one whose egg does not break wins and receives the egg of the loser.
Another almost classic Easter game is the treasure or egg hunt. For example, before the kids arrive, the team leader could hide all the home-made Easter nests in the backyard. When all the kids are there, the hunt can begin. Everybody goes looking for the hidden Easter nests. The winner is the one, who finds the most treasures. However, for fairness to prevail, after the game is over, each kid should get his own Easter nest.
---
[ © www.games4youthgroups.com ]