Team and group games
There are as many team games as there are fish in the sea. It is always an advantage to have some good team games which are feasible and easy in the bag of tricks.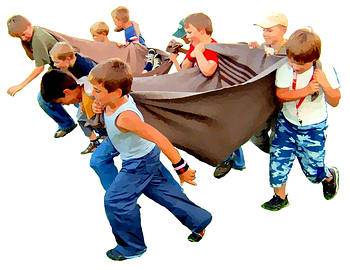 © www.games4youthgroups.com
Playing as a team is always fun. Such games are also suitable for groups and can be carried out without much preparation and without many resources. Team games and can be implemented in the open, the group room and in summer, when you are outdoor, it's almost needless to say, you have a lot more possibilities available. However, for the indoor game night, there are plenty of good ideas too.
The classic team games are, for example, ball games. There are many games suitable, for instance, dodgeball, burn ball, basketball and of course football. Handball and volleyball are popular team games. Especially popular with children and young people are fighting games in which there is a competition between two players or two groups. A simple example of this is the tug of war. For this game, you only need a thick, sturdy rope and a referee.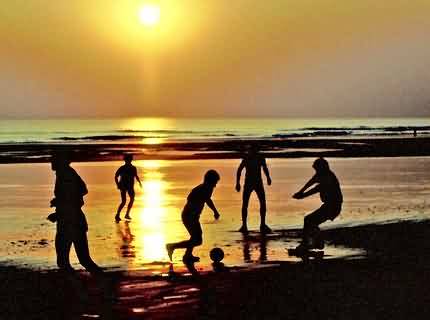 © www.games4youthgroups.com
Catching games have always been popular with children. There is a reason even very young children start catching each other all by themselves and have tremendous fun in doing so. You can take up this idea and alter it accordingly so that it is suitable for older children as well and no one gets bored. For a trip to the lake or the sea, there are various other water games which at the same time are suitable for team games.
For some games, it is ideal if the members of the group know each other a bit better. However, even if the group is newly established, those games will help the kids to get to know each other and to build trust. It is up to the youth worker to organise groups in a way to ensure the power balance. For example, if older and younger kids play together, the age groups should be equally distributed. That also helps to integrate younger children playfully into the team, without anybody feeling overwhelmed or disadvantaged. In addition, the teams should be set up in a way, so that each participant alternately takes on one passive and one active role.
---
Team games | Games for teams or sides
[ © www.games4youthgroups.com ]