Games with less material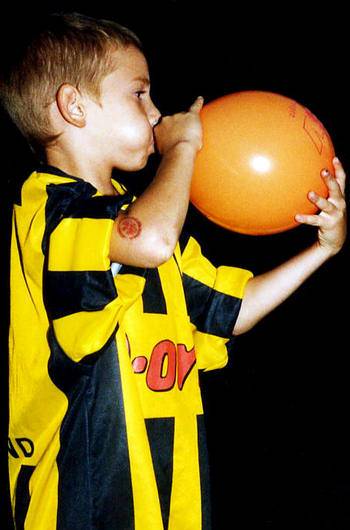 © www.games4youthgroups.com
Games with less material and fast prepared to start.
Games with little material, are those with no more than some balloons, or straws. It does not have to be a game where you need expensive materials. Some games come entirely without utensils, others might need a few, everyday objects, to play them. The advantage here is that the game preparation is easy and not as time-consuming. You do not need many materials to come up with some really exciting and varied games. The best example is the old catching game, something most likely, a game we all played in our childhood.
What can children learn through games with just a few materials?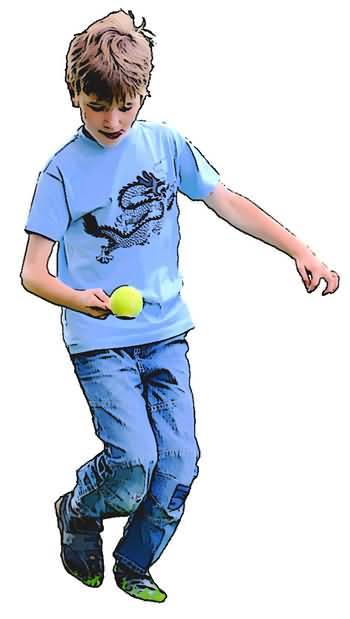 © www.games4youthgroups.com
We live in a society of abundance. If you look into any nursery, you are almost overwhelmed by the abundance of toys and items which already a very young child owns. Therefore, many children live in the assumption that games without a wealth of materials are virtually nothing worthwhile, or at least are not the really fun.
That is not the case, you will learn when looking at the games listed on this game site. All of them need none to only a few utensils. The advantages are obvious: Such games are perfect for large groups or for holiday- and children camps, where only limited material can be taken. Children will learn that you can have fun and be satisfied with only a few materials.
Another factor is that these days many parents do not have the financial resources to continually buy new toys, electrical appliances and other things for their children. Particularly for families with several children, this can be a real problem. If children learn not to live in material comfort, there will be no problems later in life in this respect. Indeed, it has been proven: people, who do with little in life, are usually more satisfied than those who that live in abundance.
---
Balloon games
Games with a skateboard or scooter
Sweet games
Drinking straw games
[ © www.games4youthgroups.com ]